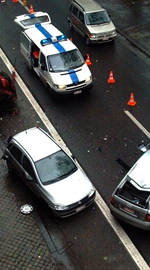 Traffic / Accident Law
We represent our clients either in criminal or misdemeanor cases in connection with personal injury caused in car accidents (we represent both driver and victim side).
We enforce material and non-material compensation claims arising from accidents in court or in out-of-court settlements against insurance companies, or, if necessary, directly against the wrongdoer. We do attempt to reach settllement to receive compesnation as soon as possible.