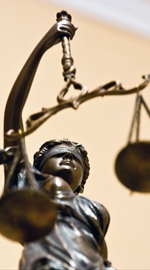 Legal Information
You visited the website of AMBRUS Law Office.
By downloading and visiting the website you accepted the follwoing conditions:
The website content is exclsuively for information purposes to give a general overview of the professional activities of the law offices operating the website, and to make it available for potential customers. Content on the website shall not qualify as an offer or acceptance of an offer, neither as contractual terms, thus, it does not bind the law offices. No communciation on the website shall be qualified as legal advice, such legal advice can be received only personally, if prior appointment was agreed on.
The operator of the website makes all efforts to continously update the website content, however, there is no guarantee that the information is always and in every case up-to-date, and for the same reason liability for inaccuracies, wrong information is excluded. Such liability can be assumed only in specific cases, in the course of personal legal consultancy.
We reserve the right to change the website content at any time.