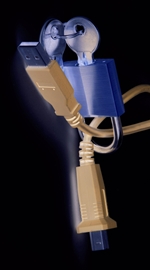 Data Protection
Data protection is extremely important for modern enterprises: data is processed when workforce is selected, controlled or when the company's asset is guarded, but the collection and systemization of customer data qualifies as data processing as well. Knowing the borderlines set by the data protection regulation is vital for business associations since the violation of these rules may have serious, even criminal, consequences.
With consideration to the above we provide our clients with practical data protection solutions, strictly in line with the legal framework, so that our customers can reach their lawful business goals. We do spend time to follow and update our knowledge in respect of the court practice and amendments introduced in this field, with regard to technological changes, too.
We represent enterprises, non-profit organizations either on a case by case basis or under long-term service contracts, on customer demand we also perform full scale data protection audit and we draft data protection regulations. Some of the issues covered by our practice are as follows: control of using internet and e-mails, direct marketing, building databases for marketing purposes, data protection in the field of electronic telecommunications and debt collection.